The Meier House contains a total of 38 windows, most of which still open and close, although some need a little encouragement from a rubber mallet. We can attribute the excellent condition of these 100-year-old wooden casement windows to the dedicated restoration efforts of Becky and Peter Olafsen. For our part, we have diligently been carrying on the care of the windows by tending to them each spring and fall. We oil the hinges and window stays, and carefully clean the glass twice each season.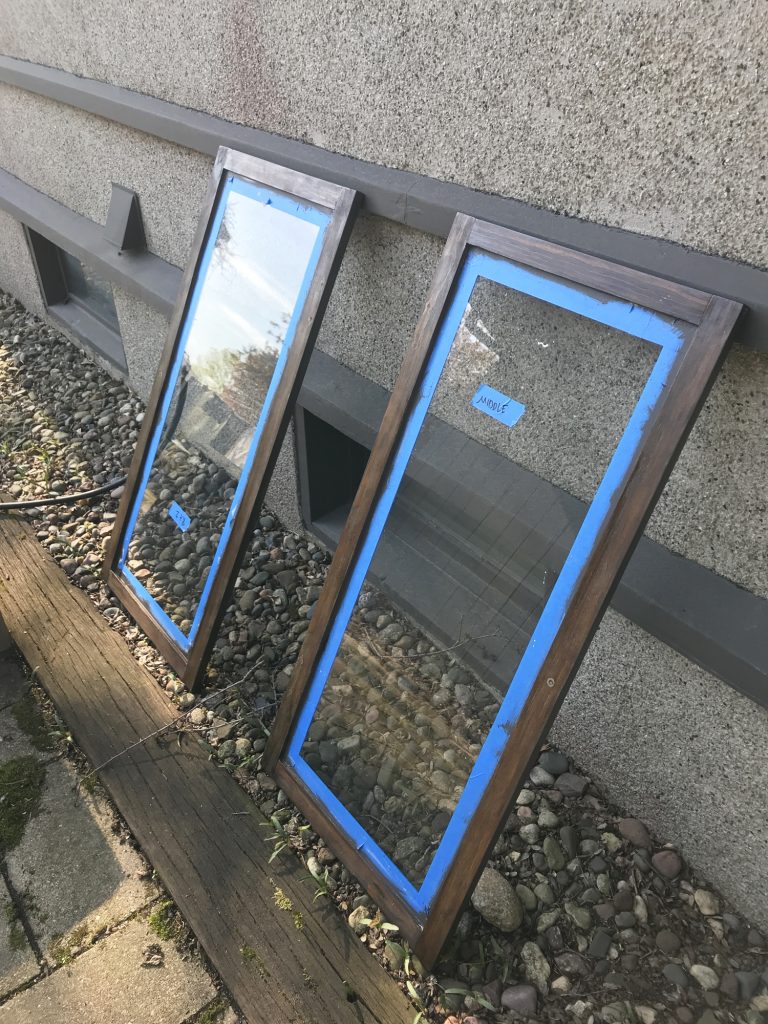 Although inner "storm" windows and screens were not specified in the original plans for our Model M202 American System-Built Home, not long ago we discovered a few original interior screens in the attic of the new garage. We've seen a few variations on such screens in other ASBHs we have visited, although we have been unable to conclude whether a variety of screens was made available depending upon the model of ASBH a homeowner purchased, or if weatherproofing was left to individual owners to determine. Apart from the sun porch windows, newer protective inner glass windows are installed with each of the Meier House's outer windows, along with a large selection of interior screens with numbered tags or handwritten notations indicating their placement throughout the house. We have not been able to verify which owner built these inner inserts, but given Delbert Meier's penchant for woodworking, there is a strong possibility that he added some or all of the interior windows himself. In stripping paint from these windows, however, we have discovered that some storm windows and screens are newer than others, leading us to believe that some were rebuilt or replaced by succeeding owners as time and weather deteriorated the originals.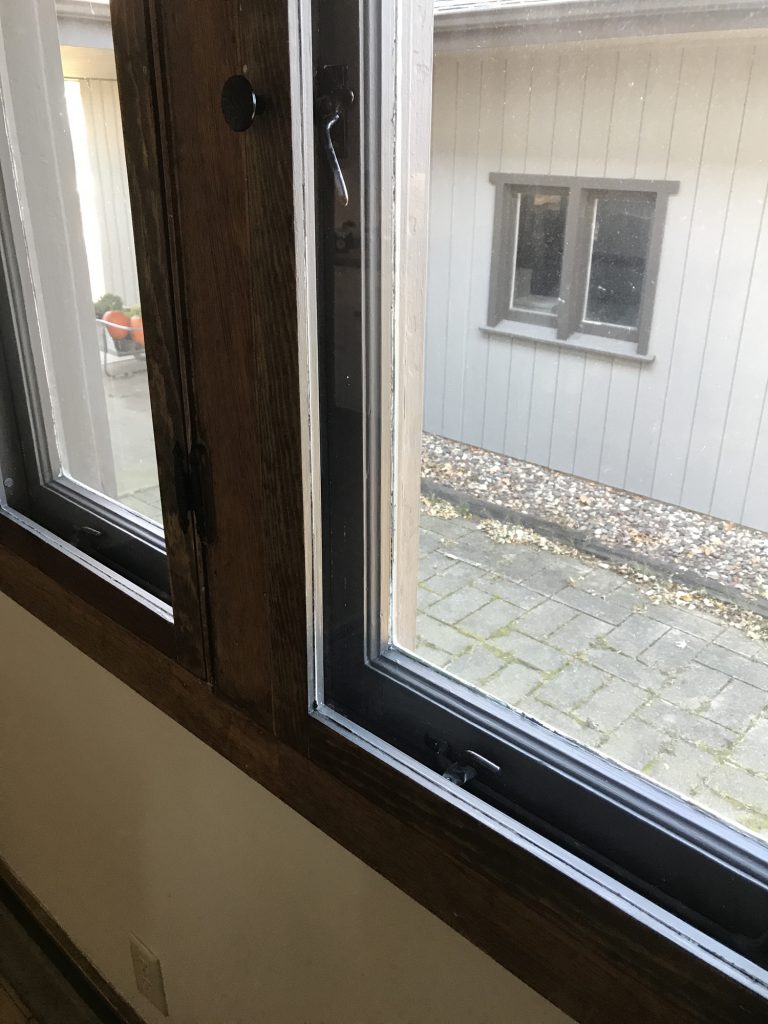 This post is an excerpt from our forthcoming book, This American House: Frank Lloyd Wright's Meier House and the American System-Built Homes, coming from Pomegranate Communications July 2021.