Following up on the upcycled vintage hooks, I wrapped up another easy DIY project that had been sitting on the back burner for a number of months. We needed a simple shelf to hold laundry supplies at the city apartment and having worked with plumbing pipes and cheap wood once before, I knew it would be an effective solution for this problem spot too. And that's how I created the $13 DIY shelf.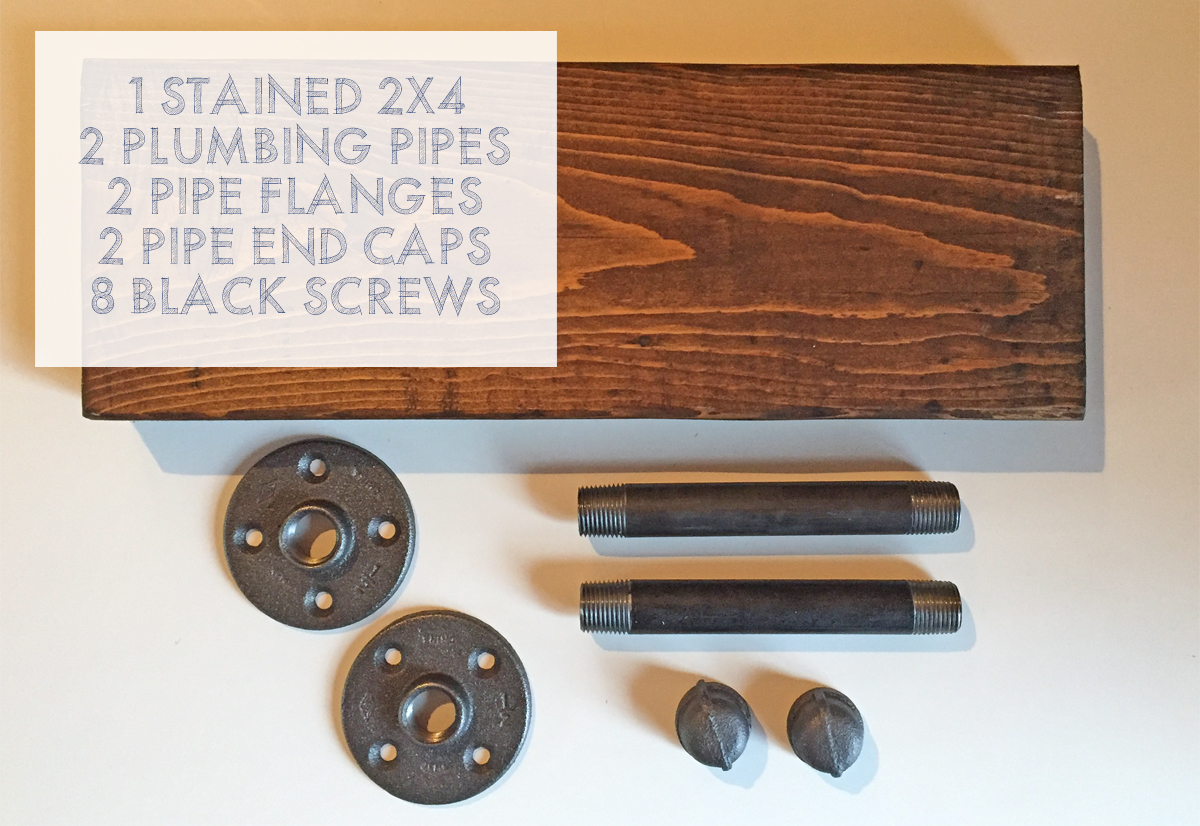 As you can see in the image above, this shelf came together with just a few supplies. Here's what I used:
1 piece of wood, stained – I found a two by four in our garage and cut it down to size before staining it.
2 – 1/2″ plumbing pipes – I used 6″ long pipes
2 – 1/2″ pipe flanges
2 – 1/2″ pipe end caps
8 black screws
First, I cut the piece of wood down to size. The wall where I wanted to install the shelf is 24″ wide so I cut the wood down to 18″ in length. Once it was cut, I used the same wood stain that I had used on the backing for the vintage hooks.
(Sidebar: Can I tell you how excited I am that I'm starting to collect things like spare pieces of wood? All our years as city dwellers have meant that we haven't had any sort of storage where it would make sense to hang on to things like pieces of wood. Now, with a big old house, basement, garage AND carriage house, I find myself collecting every little piece of wood and loose screw I come across. It's a slippery slope from here to being a full on hoarder.)
With the wood cut and stained, it was simply a matter of hanging the shelf. First, I assembled the end cap, pipe and flange. Then, I measured and marked where I wanted to place the shelf. Next, I measured and marked where the flanges would need to be placed on the wall. Since this is a chalkboard wall, I was able to mark the wall with a piece of chalk and then use a ruler and a level to make sure my placement was straight.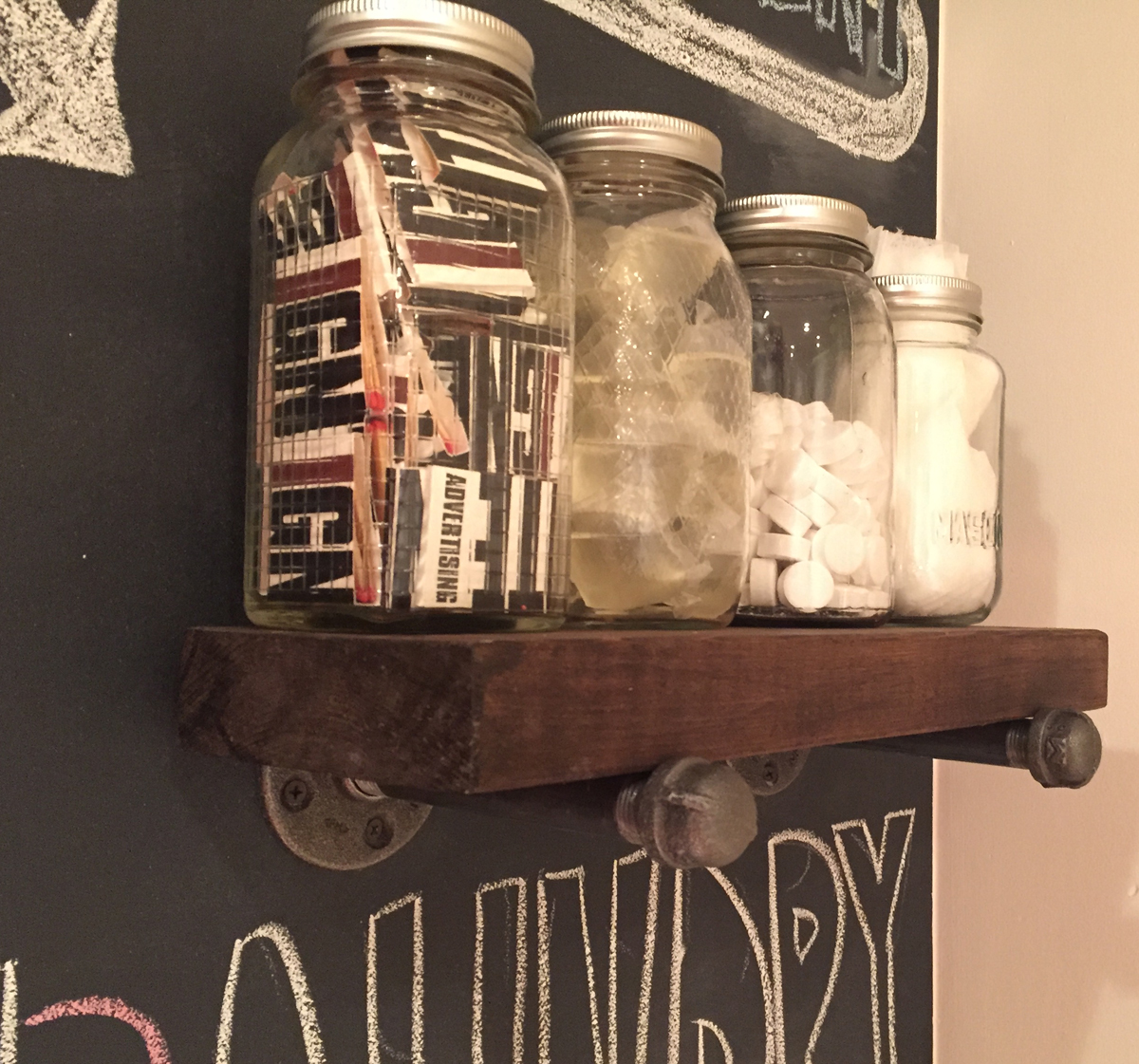 Once the flanges had been secured to the wall, I basically had shelf brackets! The final step was to place the piece of wood on top of the pipe. Well, actually, the final step was to place laundry supplies in big jars and then draw all over the wall. But the final step in creating the shelving was placing the wood on top of the pipes.