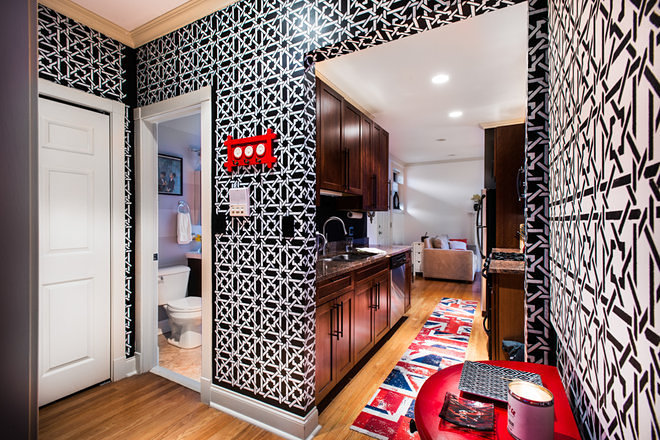 We spend so much time thinking about and working on This American House that it's easy to forget how much work we put into our city apartment. Fortunately, little things like a house call on Curbed are there to remind us that that work was not in vain.
We opened up the apartment to Nick Fochtman, a super talented interiors photographer, about a month ago and then played the waiting game until the post went live on Curbed. Nick did an amazing job in making the apartment seem much larger than it actually is. On the day of the photo shoot I left him alone in the apartment to do his work. I took a walk around the neighborhood for about an hour and then returned to find him just finishing up. I had no idea how the apartment would look through his lens. That it looks so incredibly stylish and spacious is quite a delight!
I think the title of the post – How One Couple Rode Out the Recession and Transformed Their Rogers Park Home – perfectly encapsulates the point I was trying to make in my answers to the Q&A. While it has been very tempting over the years to follow the lead of many of our neighbors and let our apartment go into foreclosure, we're ultimately very happy that we've stuck it out. The value of the apartment is still nowhere near what we paid for it in 2007 but we're still proud to call it home. I'm proud of all the projects I've completed that have come together to make the apartment feel comfortable yet handsome. And, most importantly, had we let the apartment go into foreclosure we wouldn't have been able to get a mortgage for This American House.
One funny thing about this house call is that just one month later the apartment looks totally different. About a week after we had Nick over for the photo shoot I got the itch to redecorate. Such is life with me – our homes are in a constant state of evolution. I've rearranged some furniture and started working on a project that is going to transform the mantel into something a little more useful. Stay tuned for more details on those projects soon.
Meanwhile, take a tour of our apartment on Curbed and let us know what you think!