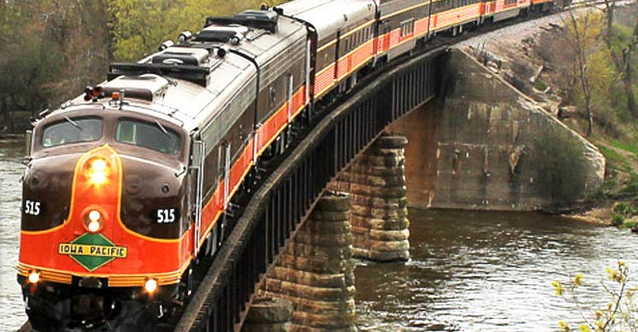 Speaking of the romance of train travel, here's a chance to experience the glory days of riding the rails. Over three dates in October, you can board a mid-century style Pullman train in either Chicago or Madison and experience rail travel the way it was meant to be – stylish and romantic. The $199 "diamond class" fare includes a chef prepared made to order meal and beverages (including spirits!). There's also a $99 standard class fare, with snacks and beverages available for purchase.
Having traveled with the masses on a standard Amtrak train, which felt akin to riding a Greyhound bus, I'd love to try out this first class train experience. The website shows passengers dressed in their finest. Let's hope that encourages folks to ditch the flip flops and shorty shorts in favor of more tasteful attire.
Check out the Travel Pullman site for more information on riding the Varsity line.
Image: Travel Pullman