Our long commute between Chicago and Iowa takes us past and through a number of towns that contain their own treasured "American houses." On a recent drive, we pulled off the highway into Kenosha, Wisconsin to find the birthplace of the legendary filmmaker, theatrical titan, and actor Orson Welles.
Welles was born in this house, located in Kenosha's pretty Library District, in 1915. He wasn't a Kenosha resident for long, relocating to Chicago at age 4 upon his parents' separation. After an affluent, nomadic childhood marred by his parents' untimely deaths, he finally found a true "home" at the Todd School for Boys in Woodstock, Illinois, where his prodigious talents were nurtured and his illustrious career launched.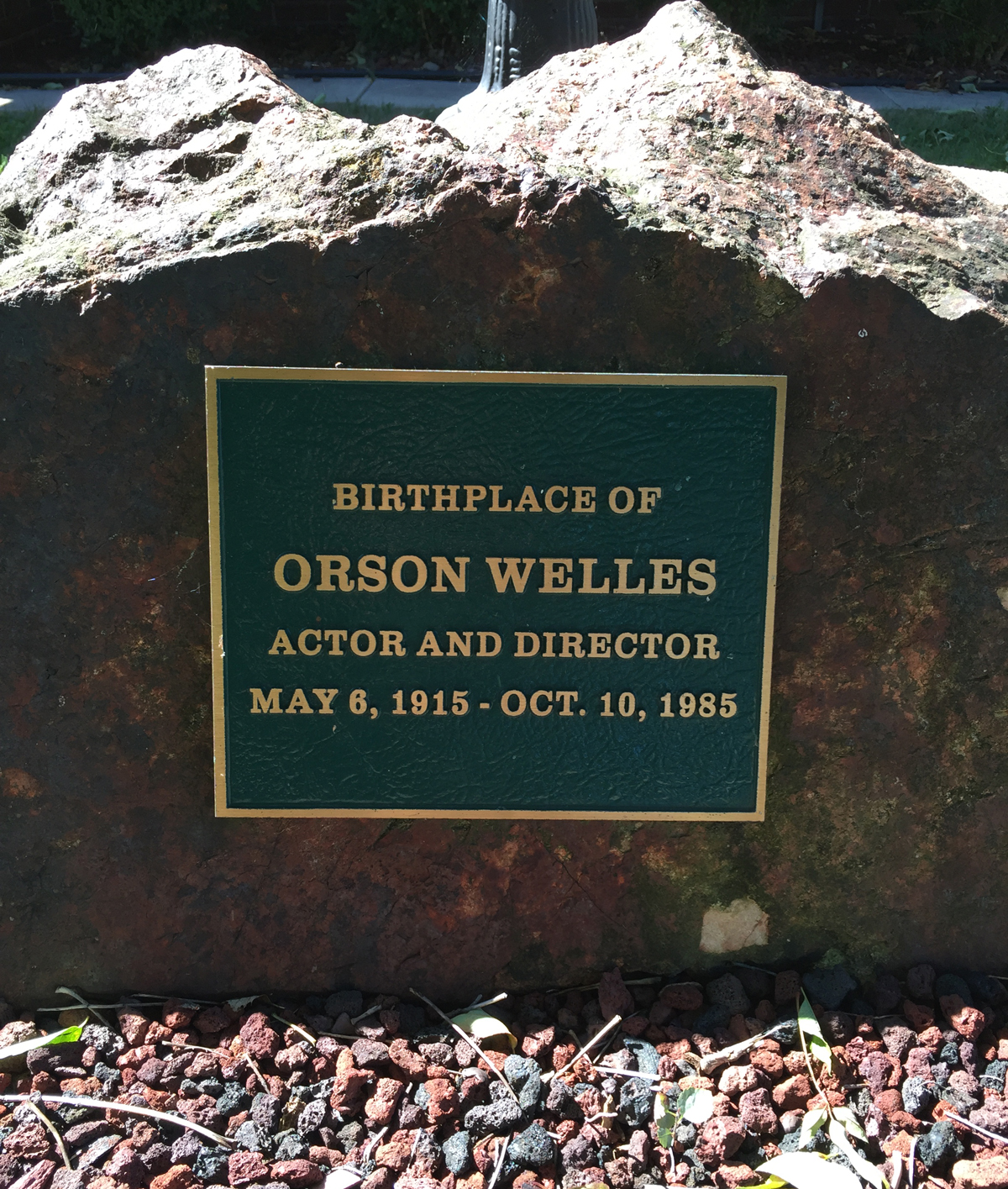 Thereafter, Welles would express conflicted feelings about his hometown of Kenosha, at once calling it "vital and charming" and then saying it was "a terrible place." Our brief tour through downtown Kenosha (including a delightful ride on a vintage trolley) revealed a vibrant if faded city outshone by its sparkling lakefront.
Welles' Citizen Kane famously opens with its aged, dying protagonist gasping out his final word, "Rosebud" – a remembrance, we learn at the film's end, of (spoiler alert!) his beloved childhood sled. I've not read that Welles, on his own deathbed in 1985, muttered anything at all related to Kenosha, Wisconsin or this still-lovely house, but who knows. Perhaps in his own mind at the end, he was picturing an innocent, wintry scene outside of this very house, and himself a happy young boy, but he expired just as he was about to say…