I've been in the city a lot lately due to a new day job. While I usually make the trek out to the house on Friday nights, I decided to stay in the city this weekend. I had errands to run and I needed a break from the commute out the house. We were lucky enough to get a quick taste of spring this weekend, with temperatures in the 60's and sunny skies above. So on Sunday afternoon I pumped up the tires on my bike and took myself out to soak up some springtime sunshine.
It was on my ride that I discovered this gorgeous Prairie style home in Evanston, Illinois. The house at 741 Sheridan Road was designed by John S. Van Bergen and, judging by the photos in the real estate listing, it's everything that I want our house to be.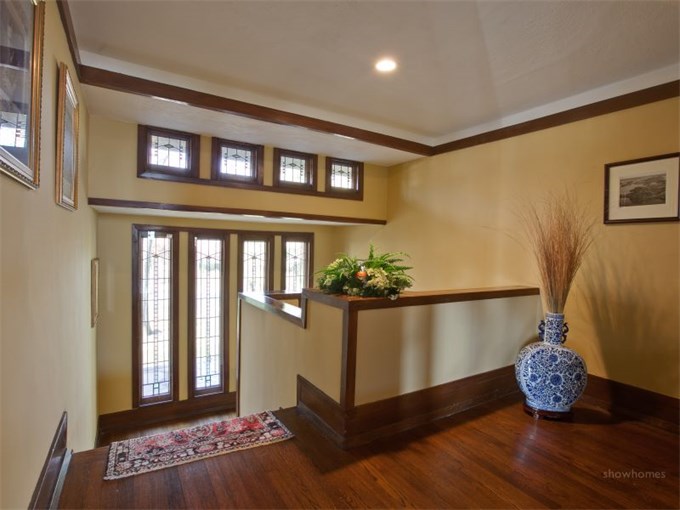 If you think that this house looks a lot like Frank Lloyd Wright's designs – and indeed our own American System Built Home – you're right. John S. Van Bergen worked for Wright in his studio in Oak Park. As part of his work for Wright, Van Bergen supervised the Robie House and the Mrs. Thomas Gale House. Hailing from Oak Park originally, Van Bergen was undoubtedly influenced by Wright's Prairie style early in his life. In fact, according to the Wikipedia page about Van Bergen, his "mother was friends with Wright's mother, Anna, and Van Bergen's third grade teacher was Wright's sister, Maginel."
I stopped in my tracks when I came upon the house at 741 Sheridan Road. Not only am I interested in Prairie style architecture, but this particular house is for sale! I stopped, snapped a photo and then pedaled my way back home, where I immediately searched for details on the house.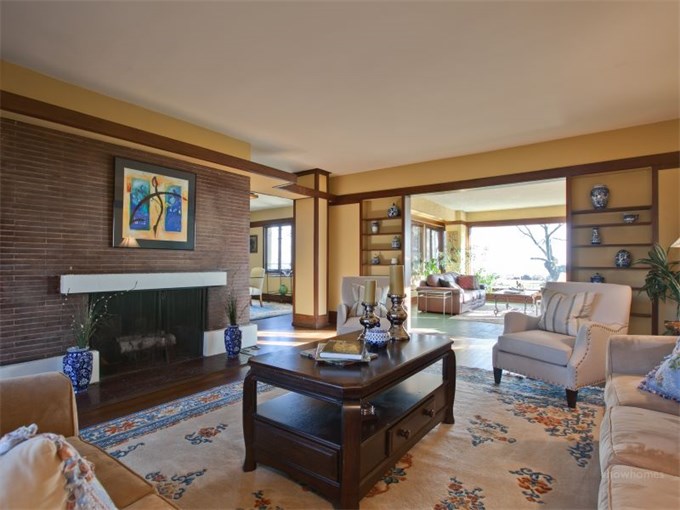 The house was built in 1915, just two years before our ASB home. I can see some similarities between this house and the ASB homes that Wright designed. The wood trim and corner windows are hallmarks of the Prairie style, as are the stucco exterior and low roofline.
With a price of $1.75 million, this house is way, way, way out of our league. It is, however, a great reminder of what we want to do in rehabbing our own more modest house. We want to get the wood trim in our house stripped and refinished. And we want to have the exterior trim and windows repainted. (Speaking of, I love the green trim used on this house in Evanston, but I think we'll probably go with a red or brown paint for our trim.)
For more information on the house at 741 Sheridan Road, check out the real estate listing at Sotheby's.
Images: 1. This American House, 2. and 3. Sotheby's