We happened down a side street in Wilmette, Illinois, a northern suburb of Chicago, today and came across this house that could very easily be mistaken for one of Frank Lloyd Wright's designs. In fact, as we learned from our old friend Wikipedia, back in the 1950s and '70s, real estate listings mistakenly attributed the house to Mr. Wright. It's actually one of John S. Van Bergen's designs. Built in 1915 for Alfred Bersbach, it doesn't get any more Prairie School than this lakefront estate!
Sadly, it looks like this gorgeous example of Prairie School design, a house that is often called John S. Van Bergen's masterpiece, is about to see some big (and perhaps fatal!) changes. This big old house, as gorgeous as it is in its early-20th-century glory, is dwarfed by the modern McMansions around it. Judging by the demolition notice, we fear that the Bersbach house will soon be replaced with something far less significant.
This, we're reminded, is the importance of stewardship. We don't actually know that the Alfred Bersbach House is going to meet the wrecking ball, but we do know that too many houses of architectural significance do meet that fate.
Every now and then we wonder why we bought the Delbert and Grace Meier House. What compelled us to invest our energies (and money!) in a 100+ year old house?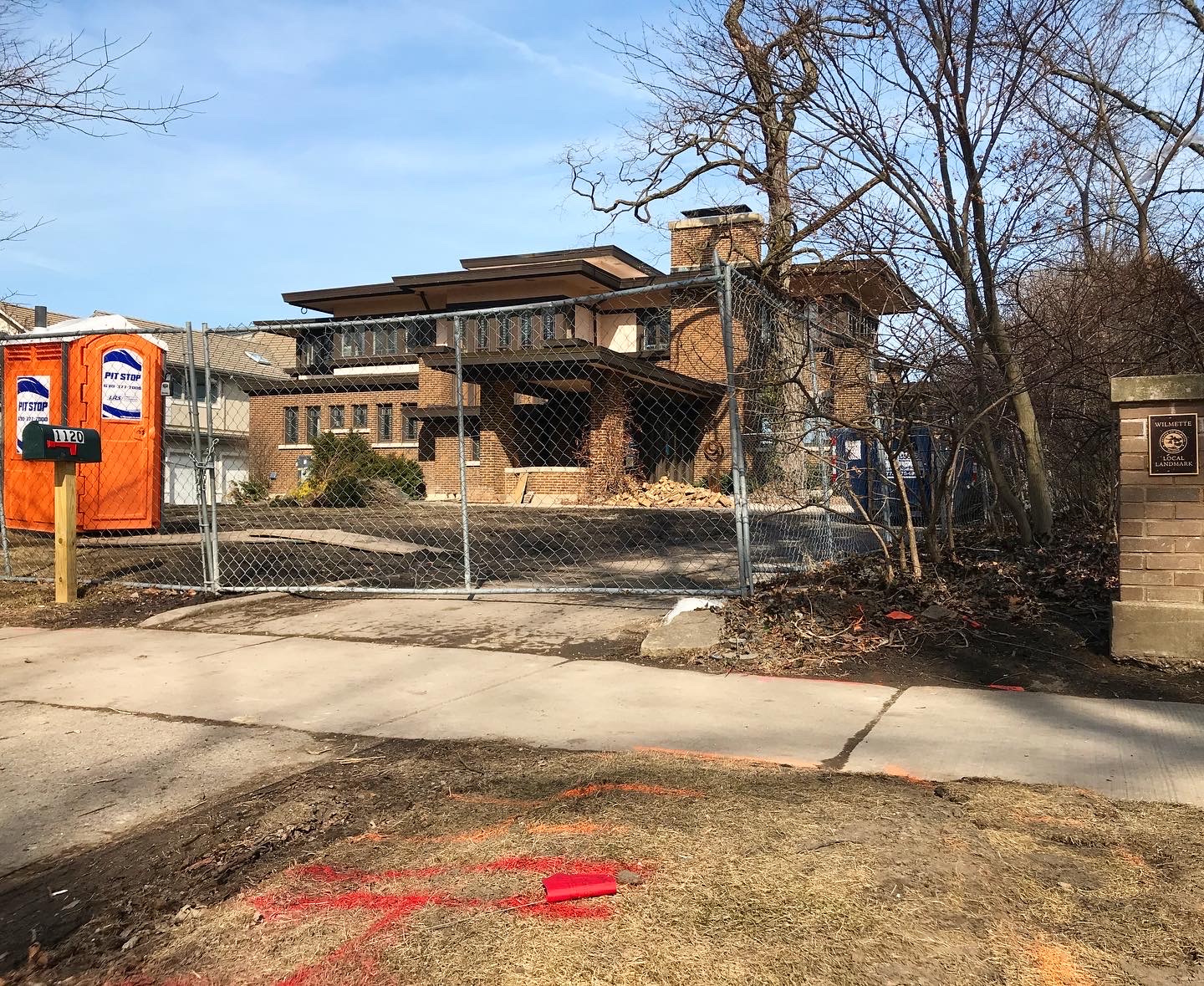 This, ladies and gentlemen, this is why we became the stewards of the Meier House. Because we need more stewards. We need more love for old houses. We need more appreciation for the past. We need these houses to remain standing as a reminder of how we've lived, of who we've been.
Interestingly, there is a brick column near the property line that marks the location as a "Wilmette Local Landmark." Here's hoping that you're getting a little refresh, Alfred Bersbach House, and not a full teardown. If not, at least we got to spend a little time with you today.