Frank Lloyd Wright was responsible for a lot of human houses but, as far as I know, this was his only commission for a kitty. Painted in Wright's signature Cherokee Red, the cat house was included in the commission for the Tonkens House in Cincinnati, Ohio. This awesome space age cat house was recently sold on ebay and will now live at the Feline History Museum.
I showed the design to resident feline, Zola Jones, to get her opinion.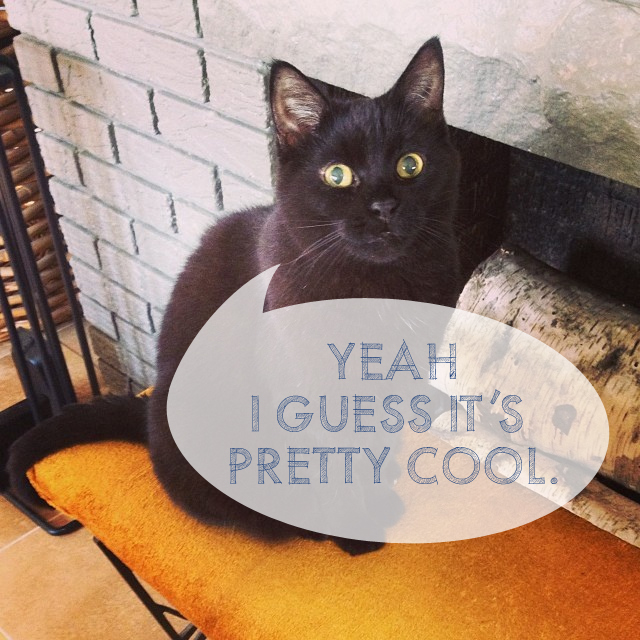 That's it? Just pretty cool? Don't you think it kind of looks like something out of The Jetsons? Oh, wait, you're too young to remember The Jetsons. Do you have any other thoughts on it, Zola?
Well, no, I don't think it's stocked with tuna.
Yes, it will give you some measure of privacy. But you won't be able to do you business in there, you know.
Ah, yes, that's a good point, Zola Jones. Perhaps it's best that the Feline History Museum in Alliance, Ohio now owns the Frank Lloyd Wright cat house.
Top image: Hauspanther (via PrairieMod)
All other images: This American House